Our Products
Browse our collection of quartz countertops. Contact us for a custom design.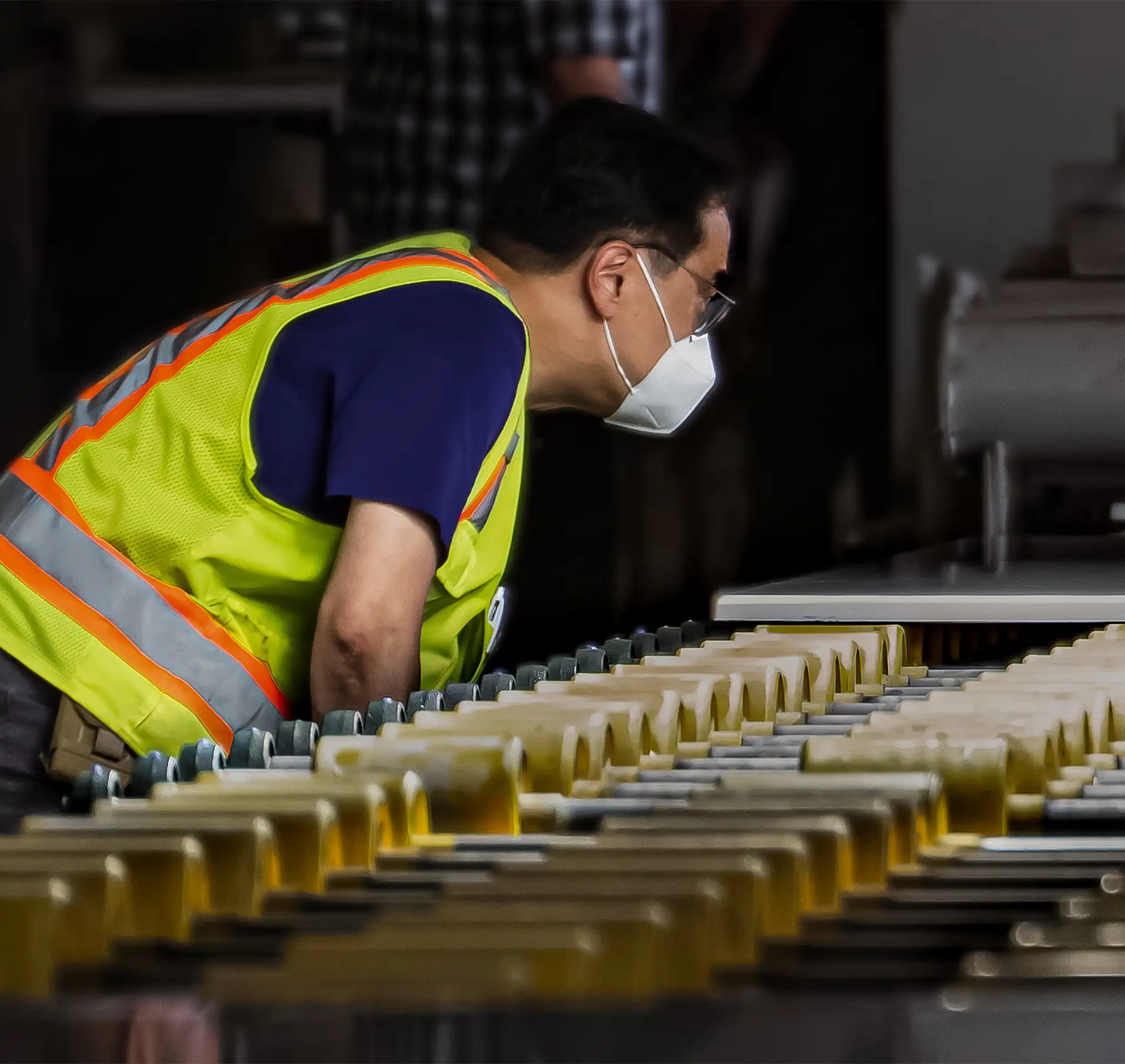 Our Service Surpasses Satisfaction
Every member of our team is committed to exceeding your expectations.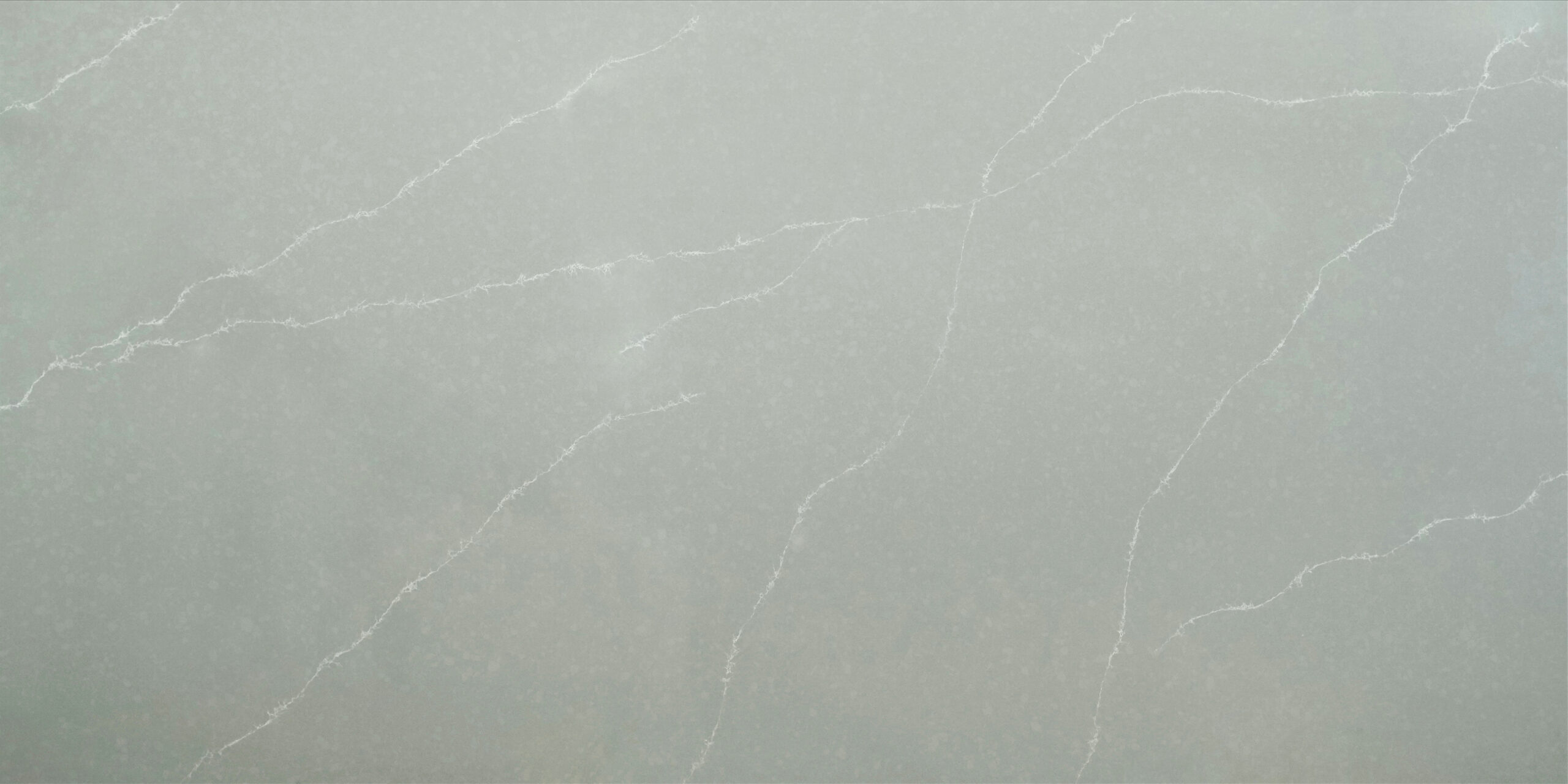 Excellent Durability and Performance.
Super materials and our modern processes yield a product that lasts.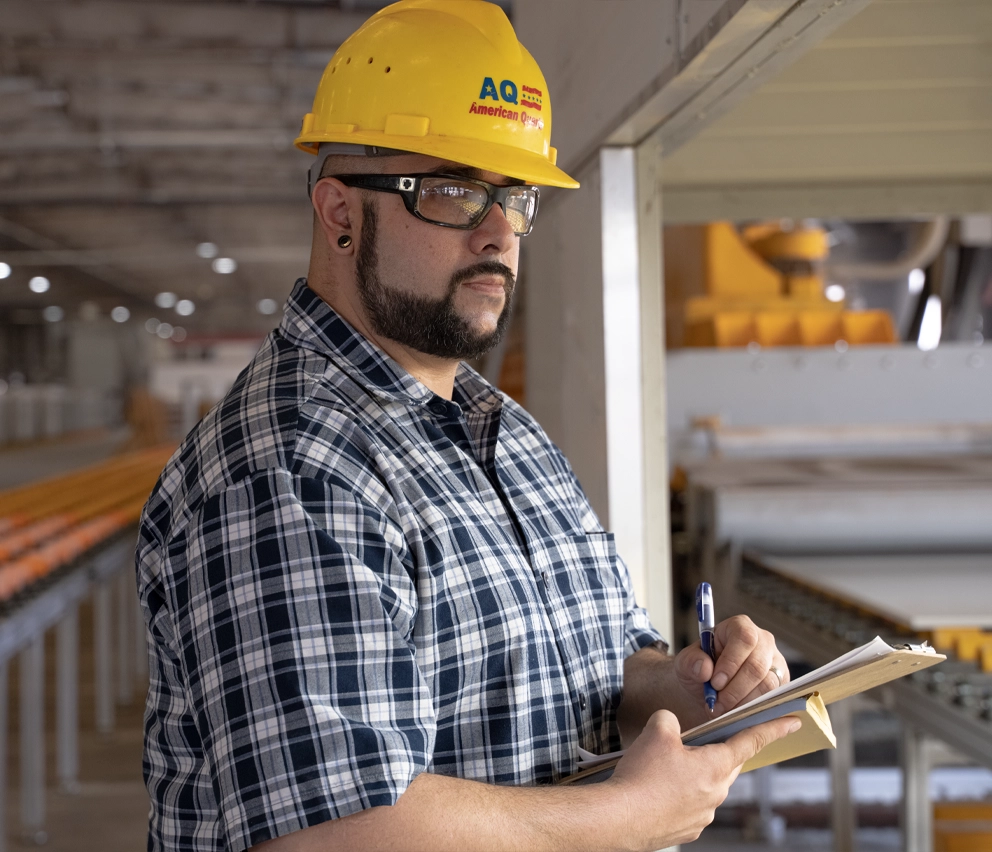 Quality Craftsmanship You Can Trust
Outstanding products begin with a commitment to high standards.
Our Manufacturing Process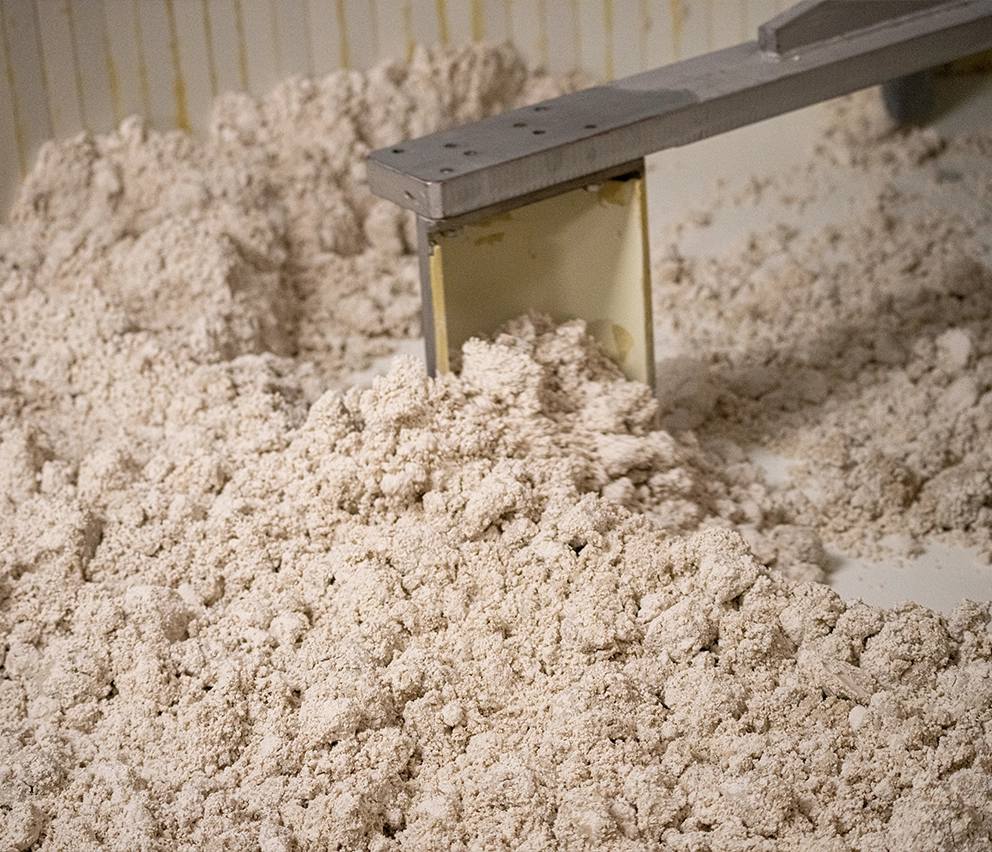 Feeding & Mixing
Each style and color starts with just the right blend of aggregates and materials.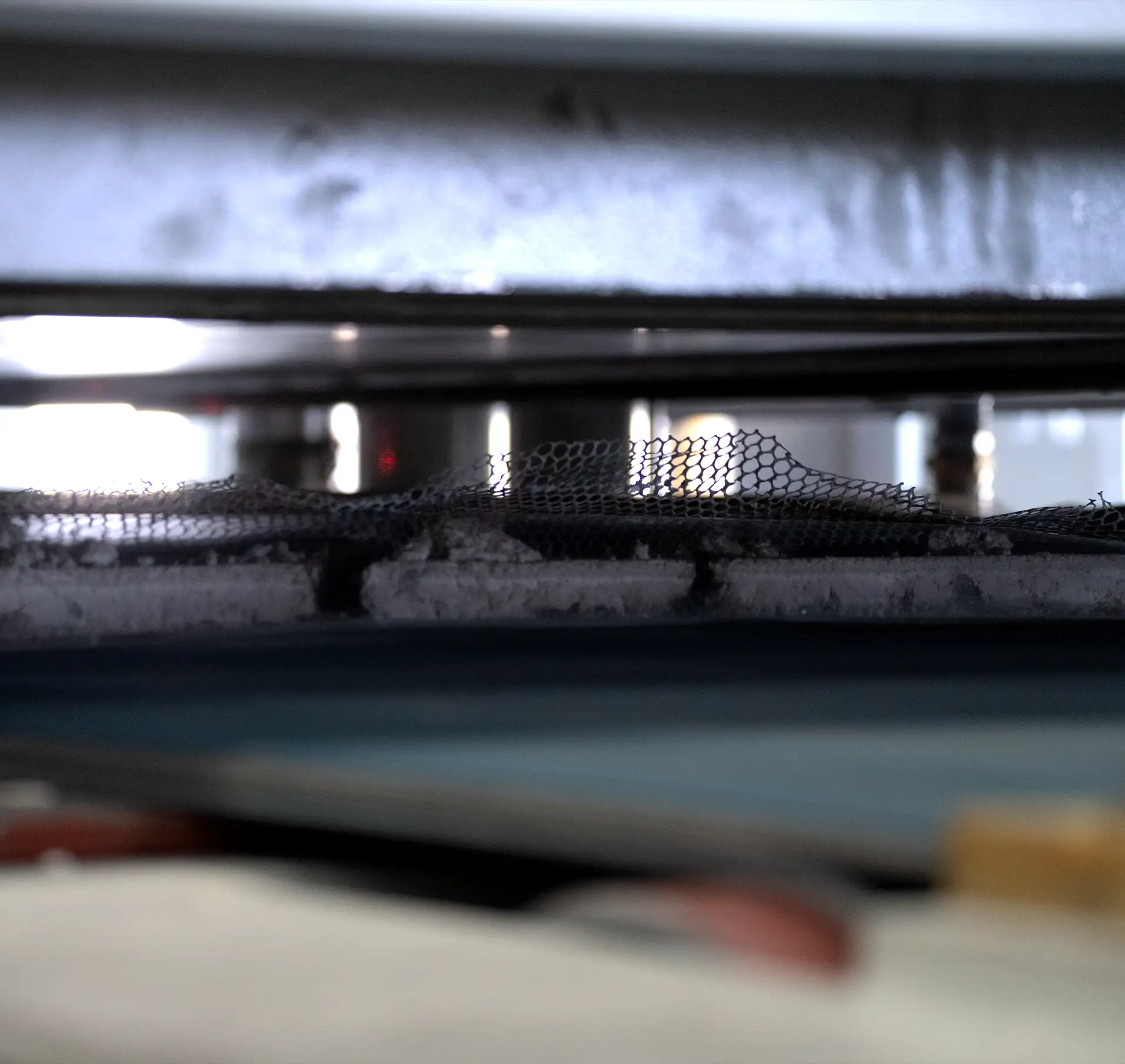 Compaction
We subject the mix to high pressure to form dense and impervious slabs.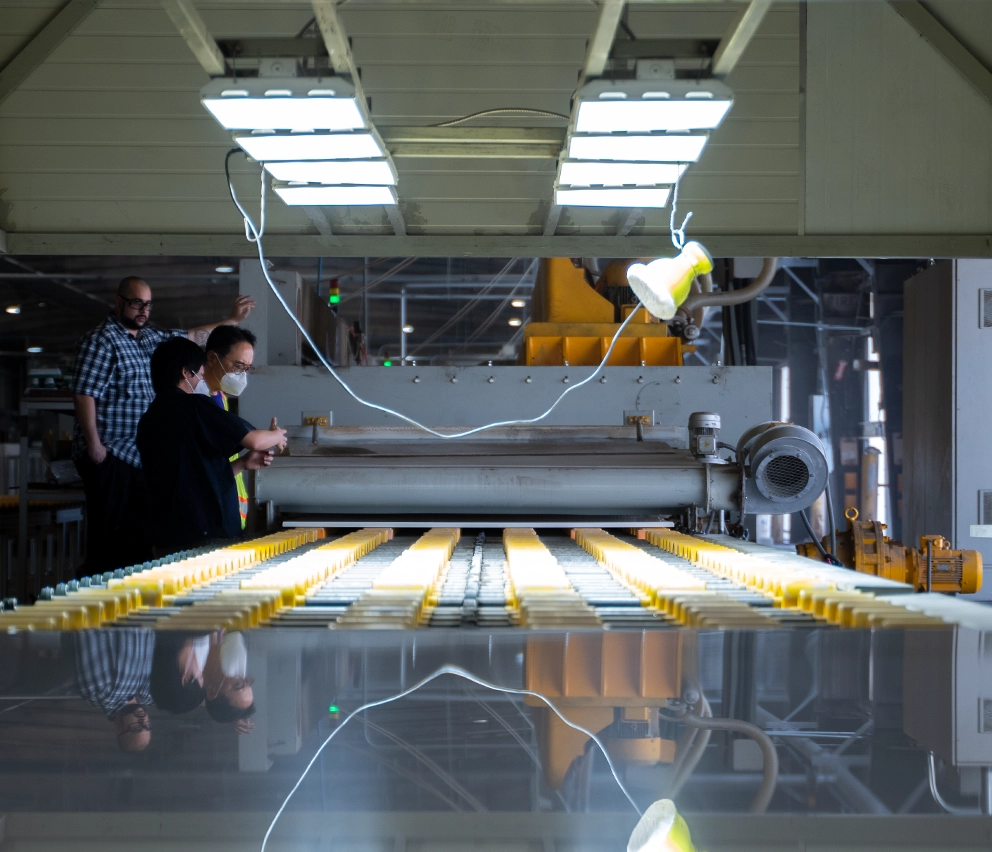 Curing
The final step, curing in kilns to create a permanent seal and to imbue a surface finish.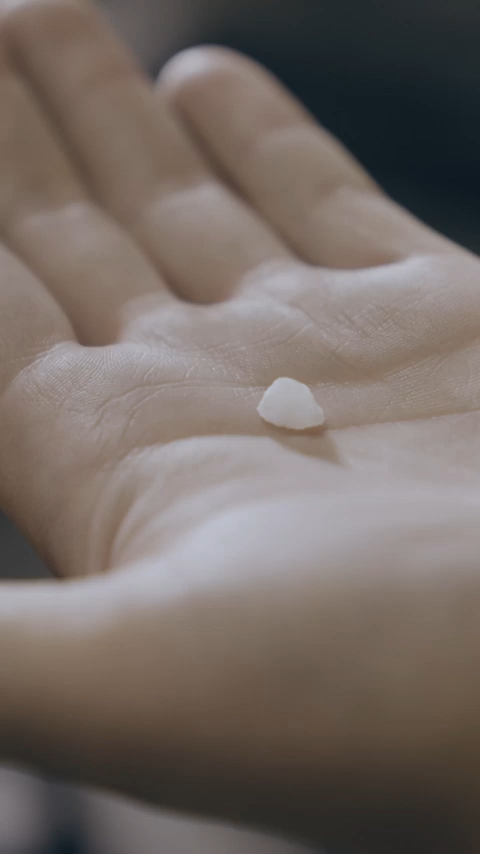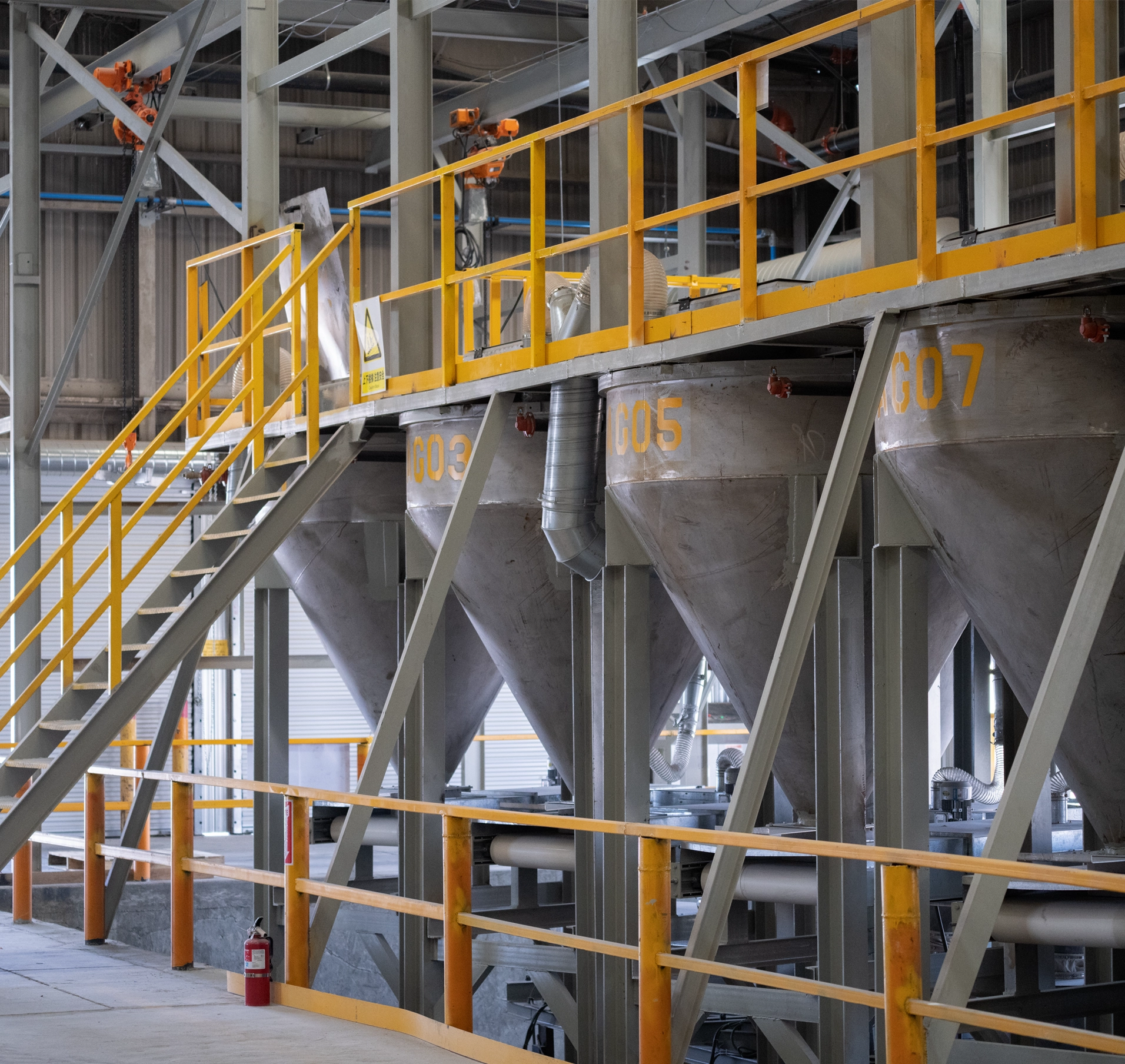 Raw Material Storage & QC
Even though we source our materials from U.S. suppliers and have specific standards and agreements in place, we inspect every batch we receive before a single drop or grain enters our tanks and silos. We have the storage capacity for at least 2-3 months of output, providing logistical stability in a time of high volatility.